marley was entered into a beautiful baby contest..
but she needs your votes!!

if you could help... we would love it.. it takes one minute and you can do it every day for the next 2 weeks!


this is the picture that was entered...
click here to vote!
i may be bias but i have never seen a more gorgeous baby in my life!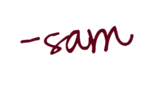 Read more...