Let me first say... Happy New Year..


Secondly I wanted to bring attention to an important cause in my life. Last year I started an organization to help children with neurological disorders.. these disorders can range anywhere from downs syndrome, autism, tourettes, epilepsy, huntingtons disease, brain tumors and many others.

As we all know medical care is hard to get let alone it is very expensive.. tons of care equipment and medical bills are not covered by insurance. Which is where the organization comes into play.

Last year we honored 7 amazing young men all with autism. This year we are cutting the numbers down to help them greater... we are choosing 5 children. We are currently accepting nomination letters. Letters are to be a max of 500 words and must include the childs name, disorder, why they deserve to be chosen along with a contact number and email address of the parents of the nominee. Letters must be turned in by Feb. 1st 2011.


If you are also interested in becoming part of the team that will help organize this years event please feel free to email me also.
We are always in desperate need of donations for the raffles and silent auctions.


If you would like to see more of what we did last year please visit the website: http://benefit4neurodiversity.blogspot.com/

and also please "like" us on facebook: http://www.facebook.com/?ref=home#!/pages/Celebrating-Neuro-Diversity/129670580429404


Thank you so much for your time... and I hope that you can pass this letter around so we can open up the eyes and hearts of others!

Sam Provenzano
puddlejumpersphotography@gmail.com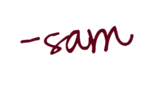 Read more...